CASTLE INFORMATION CENTRE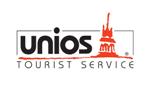 The Castle Information Centre is located at the I. castle courtyard. The closest parking is about 300 meter far.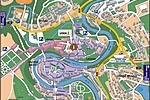 Address: Zámek 57, Český Krumlov
Phone: +420 380 725 110
GSM: +420 777 723 262
Fax: +420 380 712 424
E-mail: info@visitceskykrumlov.cz
www.visitceskykrumlov.cz
Opening Hours (Mon-Sun):
Date
open
01.01. - 30.04.
10:00 - 16:00
01.05. - 30.09.
09:00 - 19:00
01.10. - 31.12.
09:00 - 16:00
Accommodation Český Krumlov
We offer you a wide range of accommodation in Český Krumlov and the surrounding area. We know all the accommodation facilities and can recommend them to you with pleasure. We guarantee you the same prices as the accommodation owners.
We offer you comfortable accommodation in the Castle apartments. They are located in an exclusive position within the historic centre of the town by the main entrance to the chateau complex beside the Red Gate in houses nr.46 (At the Three Ravens), nr.45 (At the Chinney Sweep´s ) and nr.47 (At the Trumpeter´s) in Latrán Street.
Guided tours of the town
One of the most evocative parts of a visit to Český Krumlov is certainly a walk through the narrow, winding streets. Don´t hesitate to approach us and we will organize a guided tour of the town to meet your specific.
Daily guided tours of the town
Night-time guided tours of the town
Brewery Eggenberg tours
Freetime activities, sport
Historical Wooden Raft - Sightseeing Cruises
Canoe and raft rental
Bicycle rental
Horse-riding
Transport
We arrange the safe and comfortable transfer of people from or to Český Krumlov and the surrounding area at the best value prices by car or microbus. We sell bus tickets for the Český Krumlov ? Prague route.
Maps, guides, gifts
Tickets for cultural events
Exchange
Internet
Business Trips
Popiska fotografie bude načtena při otevření okna
‹
›
×